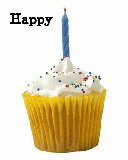 To SCRAP-FRIENDZY!!!!!
Our birthday party is in full swing!! We are so happy you have joined the celebration!
If you are just joining our Blog Hop, You can go HERE for the scoop of how things work and also the link to our 1st Hop on Tammi's Blog!
Also, we'd LOVE LOVE LOVE to have you join the party in our forum too! You can check it out on our site HERE
Our destination for HOP #2 will be CHERYL'S BLOG! She has come up with a totally cool challenge for us and on top of that, her examples totally rock (talk about your "over-acheiver"!!!LOL)!! So head over there and check it out! Don't forget to leave a comment on her blog so your name can be put in the drawing for our Birthday Blog Hop Prize!!